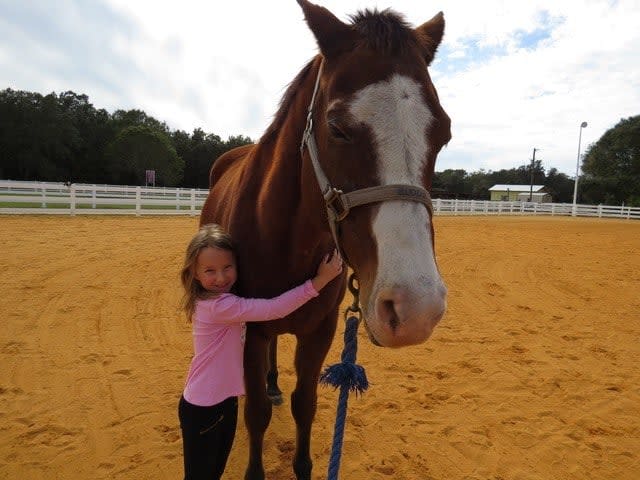 The Mark Wandall Foundation is proud to partner with the Sarasota Manatee Association for Riding Therapy (SMART) to provide monthly sessions of equine assisted learning at the SMART campus (4640 CR 675 , Bradenton, FL 34211). This FREE program is open to children ages 4-17 who have experienced the death of a parent, guardian or sibling, This is a ground-based program. Participants are not riding the horses. Guardians are required to remain on premises during the program.
The 2020/2021 program will run from 10:30 am – 12:30 pm on the following Saturday dates:
October 10, 2020
November 14, 2020
December 12, 2020
January 9, 2021
February 13, 2021
March 13, 2021
April 10, 2021
May 8, 2021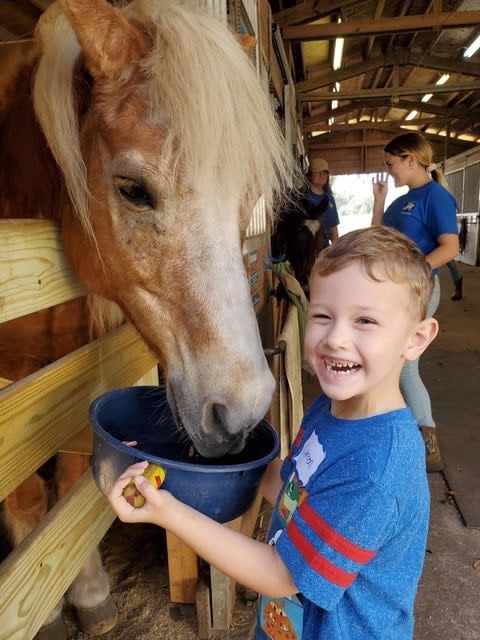 Registration is limited and pre-registration is required for each session
To Register email Wendy@TheMarkWandallFoundation.org
Note: As space is very limited and out of fairness to all, participants must register for each session separately.  Failure to attend registered sessions (unless due to illness) may result in the loss of a future registered space.  
The following paperwork must be completed and turned into The Mark Wandall Foundation at least five(5) days before the date of the scheduled session.  Only those with fully completed paperwork may participate.  Paperwork is valid for one (1) year.
Participant's Application and Health History
Release and Assumption of Risk Agreement
Assumption of Risk and Waiver of Liability Relating to Coronavirus
For the safety and health of all, registration is limited and masks are to be worn throughout the program.  We ask guardians to social distance on the campus grounds while their children are in the program.